Composing at Home (Children)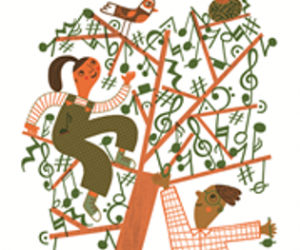 A collection of fun composing activities for children and young people to do at home with or without instruments. All the activities are inspired by or linked to existing pieces of music.  Themes include: sounds in the house and garden, superheroes and graphic scores. 
CLICK HERE for our creative music activities for instrumentalists.
Illustration: Mina Braun